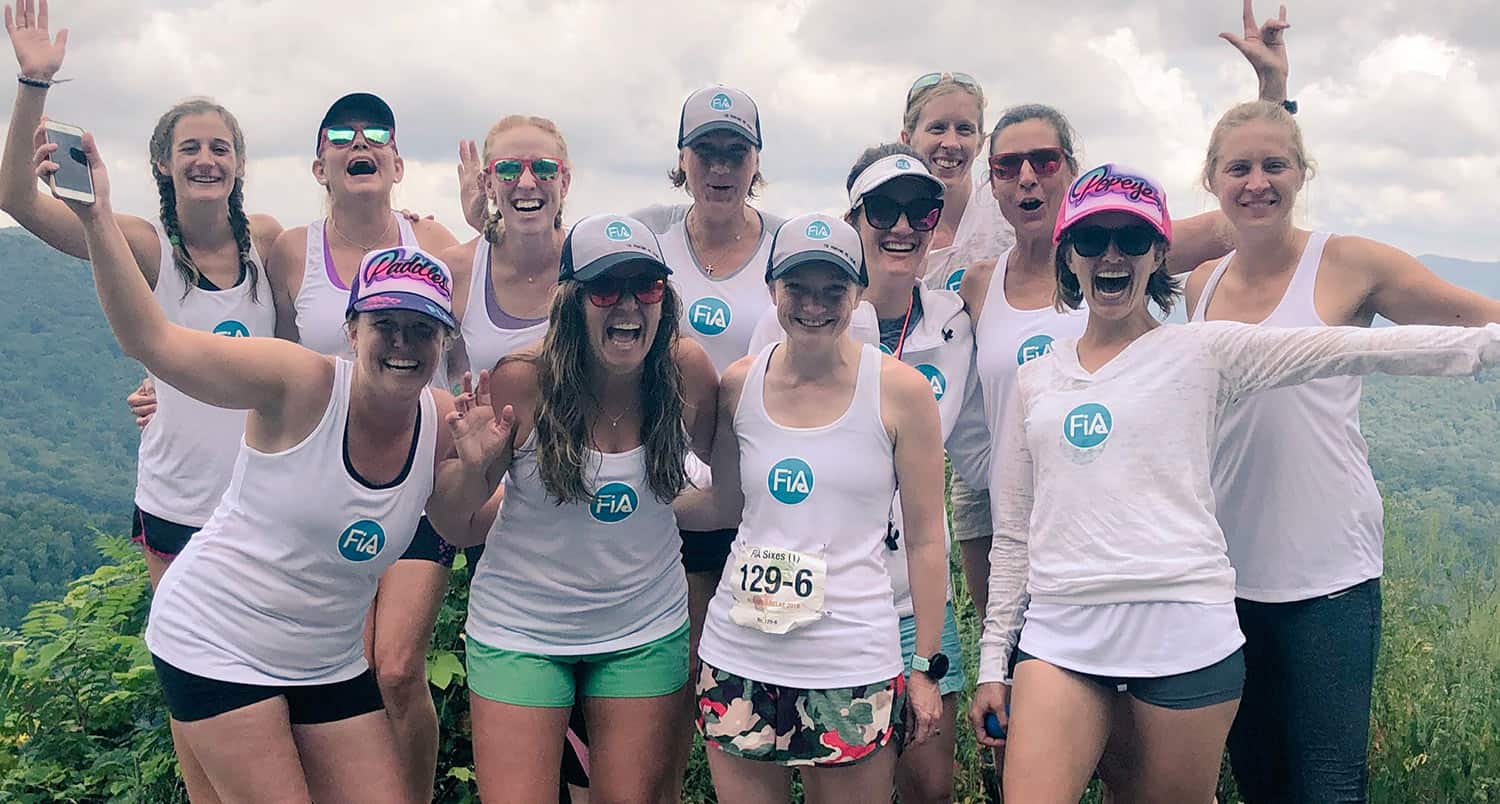 FiA is in 23 States & GROWING... Learn More Below
Our Mission: FiA stands for Females in Action, which is a community of women dedicated to making each other stronger in all areas of our lives through activities that include bodies, minds, and hearts. A FiA workout is a promise, always free, open to ALL women, held outdoors, and ends with a circle of trust.
Actions are focused on our:
---
Bodies - We organize FREE, peer-led workouts each week. Workouts are held outdoors rain or shine, hot or cold.
Minds - We get together for book clubs, career and family discussion groups, or workshops.
Hearts - We give our time and resources to the community and invest in each other by joining together for coffee, weekday lunches, and FiA socials.
---
FiA is for women only, including persons identifying as a woman. FiA workouts are open to women of all ages and fitness levels.
FiA workouts are open to women of all religions and beliefs. We accept all faiths. This might be faith a god, a concept, the universe or the good of humanity. Generally a belief in something larger and outside of ourselves. At a FiA workout, everyone is welcome and accepted.
FiA workouts are free. Always. No catches.
FiA workouts are outside, rain or shine. We do not cancel workouts unless conditions are absolutely unsafe, because being together outdoors connects us with nature and each other. "Unsafe" means lightning, tornados, icy roads, flash floods in the park, etc. When attired appropriately, hard rain, painfully cold weather, and snow are all perfectly safe and are just another way to make us stronger. Workouts might be modified to adjust to the conditions, such as seeking covered areas or parking garages, or sticking to in-place moves like burpees.
No one is left behind. There is always someone watching the back so no one is lost or feels alone/discouraged/unsure.
A scheduled FiA workout is a promise. A scheduled workout starts and ends on time and will have someone there every time. If a workout is cancelled because of unsafe weather, a convergence, or a major holiday, it will be announced on the regional social media platform(s).
A FiA workout ends with a Circle of Trust and Name-O-Rama. We acknowledge each individual after every workout. If you're new, you'll receive a nickname right then and there. We take a moment to pause in reflection or contemplation often with a motivating quote or story before going into the world.
Growth is a natural and important part of FiA. Whether it is internally or externally in your region, growth is an important part of each individual region that allows PAX to better themselves across all points in mind, body, and heart. Adding FNGs (friendly new girls), AOs (workout locations), mixing up the style of workouts, volunteering, changing your board members, and/or focusing on special challenges within your region helps keep your region running. Fresh ideas and spirit are a welcome aspect of any group. Additional growth beyond your region is seen as positive and will be supported.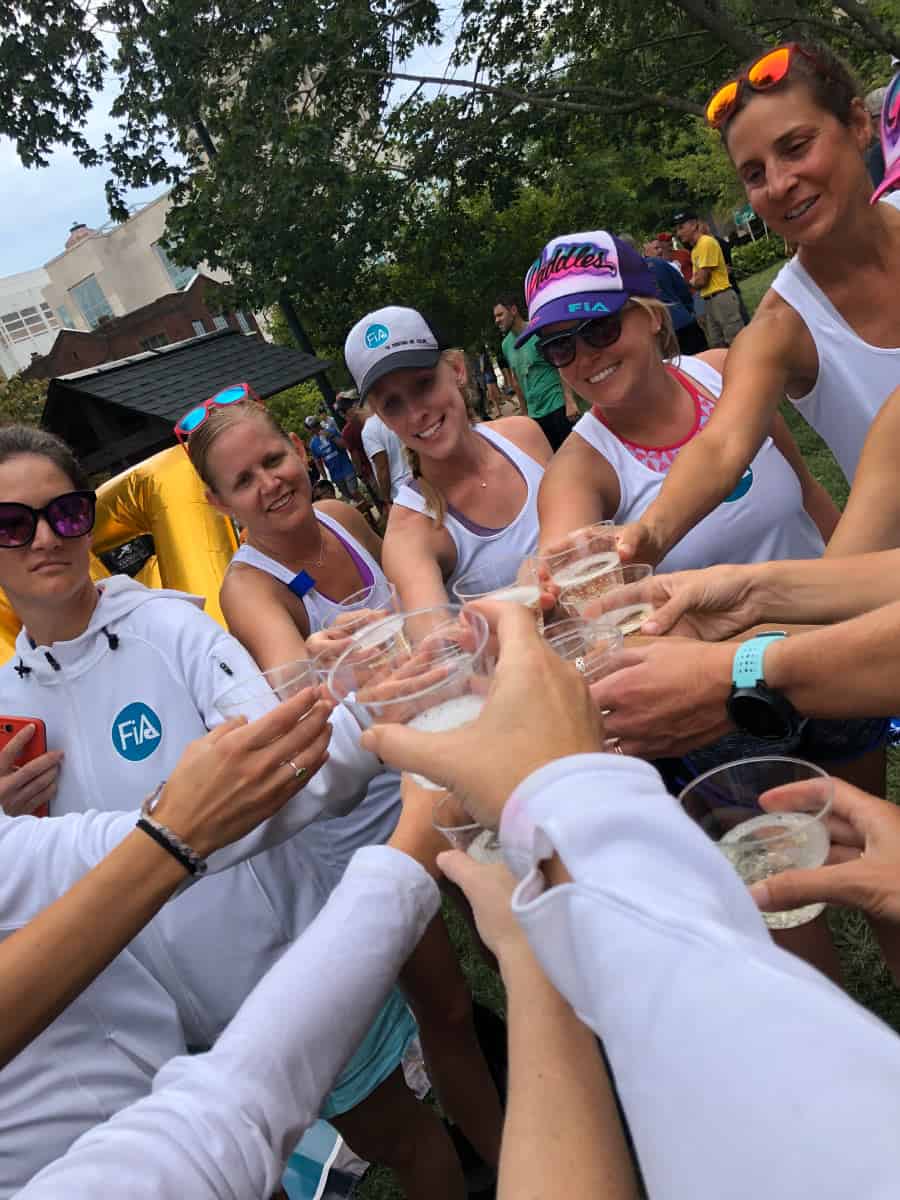 Inspired by the joy F3 brought to men, ChiaPet launched FiA in January 2013. Firecracker was the second to jump on board and they were quickly joined by other 'female F3 fans.' Soon, we attracted ladies who had never even heard of F3 but were curious about FiA. We are forever grateful for the template the F3 men provided (thanks, OBT and Dredd!) and we have run with it - modifying it for female success.
Today, the FiA momentum is so great it operates with no "leader" in the traditional sense. FiA is led by all of the women who show up and contribute to its success and growth - as well as their own. We are 6000 women and 23 States strong and growing!
Before the demands of the day pull us in different directions, FiAs start their day with a 45/60 minute workout. During this time, we experience a physical and personal growth that radiates through the rest of our day - enabling us to be better daughters, sisters, employees, spouses, friends, bosses and mothers.
FiA develops incredible female friendships
At FiA, we are focused on supporting and encouraging one another to push beyond our comfort zones.
Supporting you, challenging you, and cheering you on - those 45/60 minutes are a great investment in you so that when you're tackling all the rest of your roles - your heart, mind and body are ready.
This environment brings out the good in each of us and helps us connect/relate based on our common interest to get fit and be healthy. And then we build on this commonality by providing opportunities for women to get to know each other through our book clubs and socials.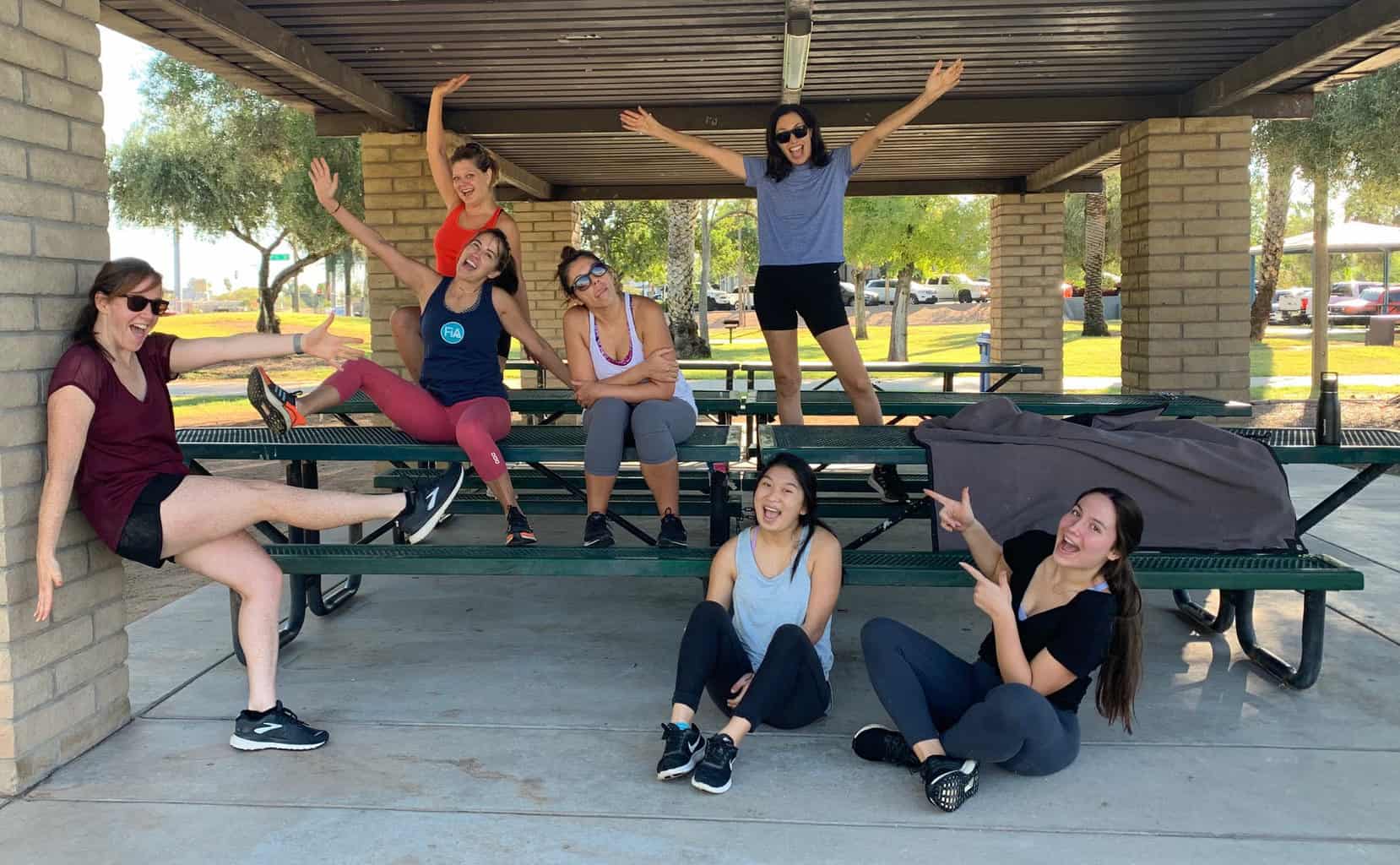 FiA improves our physical fitness
In FiA's first year, we saw women complete their first 5Ks, triathlons, and full marathons. We saw every woman improve her mile time, pushup count, plank holds and many other fitness successes.
Almost impossibly, FiAs of all fitness abilities workout alongside each other and all become stronger at the same time. No woman left behind.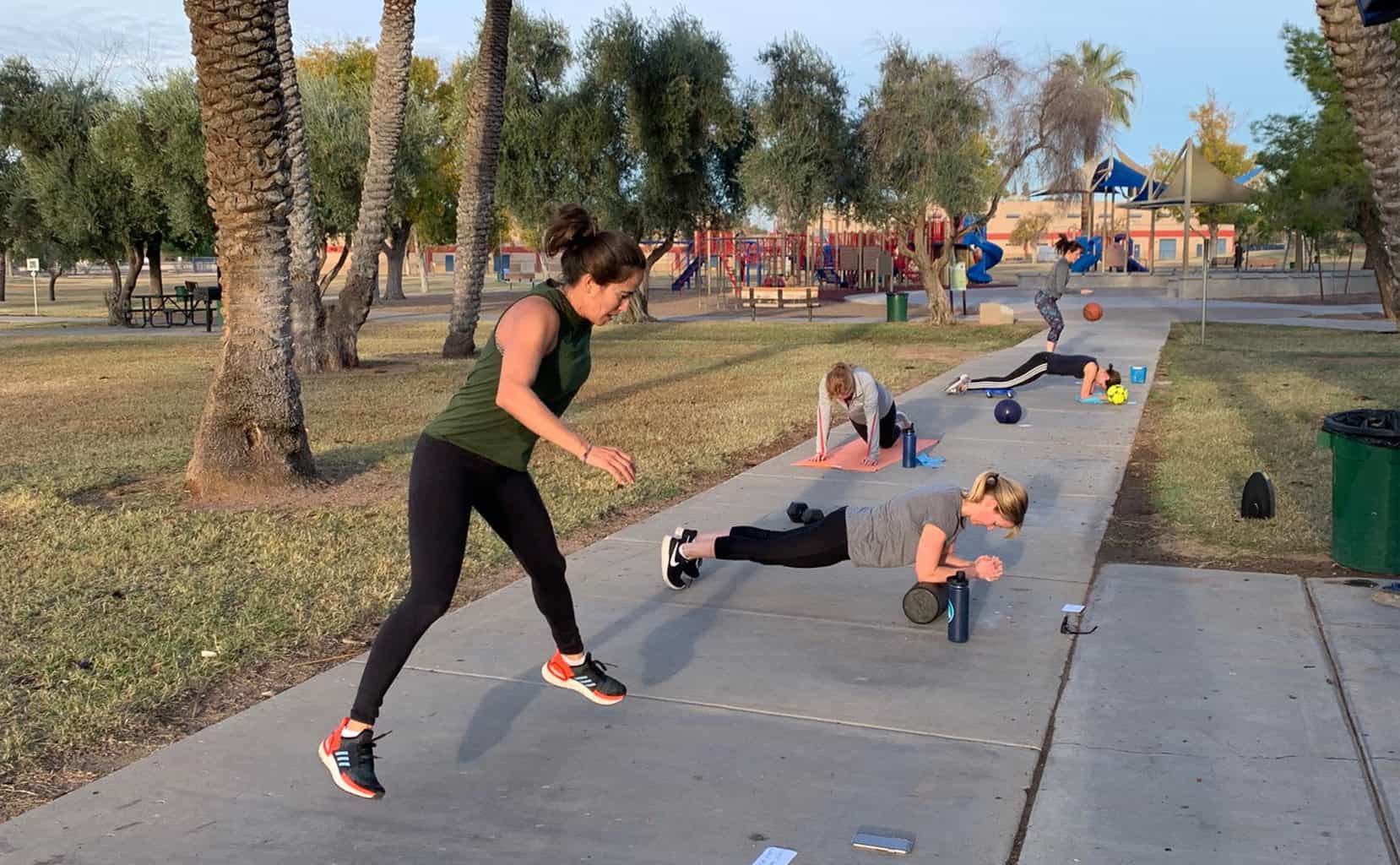 FiA builds confidence and improves leadership skills
It may look like we're just doing pushups, but we discovered encouraging a woman to lead a workout provides direct leadership experience that cannot be beat. She strategizes and plans ahead, she speaks up, and she finds 15+ women executing on her vision.
This experience of leading a workout cannot be duplicated in a lecture hall, by reading a book, or in one-on-one mentoring sessions. We think those last three methods are great - we host and attend them ourselves - but there's no substitute for gaining real time leadership experience.
While we would love for all FiAs to eventually lead a workout, those who prefer to participate and not lead also gain invaluable personal and physical growth.